Part I.  Why it won't come easy…
Prudence, indeed, will dictate that Governments long established should not be changed for light and transient causes; and accordingly all experience hath shewn, that mankind are more disposed to suffer, while evils are sufferable, than to right themselves by abolishing the forms to which they are accustomed. But when a long train of abuses and usurpations, pursuing invariably the same Object evinces a design to reduce them under absolute Despotism, it is their right, it is their duty, to throw off such Government, and to provide new Guards for their future security.
–United States Declaration of Independence
There seems to be a division of thinking when it comes to the 1% vs everybody else.  Many people seem to think that their extreme advantage of resources, the power inherent in the existing structure, and the technology they have access to will ensure their continued dominance.  Others argue that because they are outnumbered 99 to 1 they can only maintain their control if the 99% remain compliant.  While I favor the latter view, questions remain: what percent need to resist in order for the existing power structure to be overthrown?   How does the average citizen overcome the massive advantages available to the existing authority?  Can this be accomplished with peaceful means, or will the conflict escalate into violence?  What does history teach us to expect in the resolution of this crisis?  If the existing structure is torn down, will it be replaced by something better or something worse?
In part 1 of this series, we will investigate the strength of the existing authority, and the inherent advantages that the authority holds over the average citizen who would consider resistance.  In part 2, we will look at the inherent strengths that the average citizen has in resisting the existing authority.  In part 3 we will look at some of the various methods and strategies that the resistance can pursue.  And in part 4 we will try to draw some conclusions about the path this crisis phase will take and what history teaches us to expect.
This is not authoritative commentary.  This is simply my observation and analysis of the challenges and opportunities that exist to the citizens that are contemplating resistance in an effort to restore the existing government to its constitutional origins or to another form entirely.  I welcome your commentary, perspective and wisdom in this study.
Let us look at the various ways in which the 1% are able to maintain their power.  First of all is momentum.  It is human nature to resist major changes.  Sure we like to change to the next new iPhone, but when it comes to major aspects of how we perceive our role in everyday life we ignore, deride, ridicule, or directly oppose both the change as well as those who are advocating it.  For that reason most of the major changes we have witnessed in our lifetimes are a result of tiny, seemingly insignificant changes that incrementally alter the way things are.  Freedom, taxation and legislation have all incrementally mutated from emancipated, transparent and accessible to incarcerated, opaque and ϋber statutory.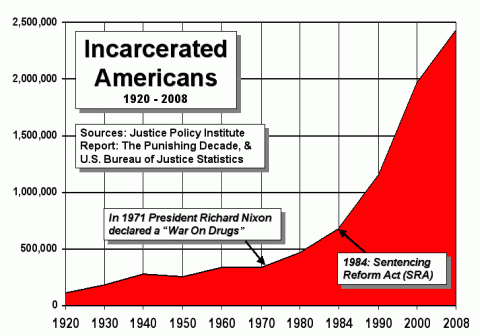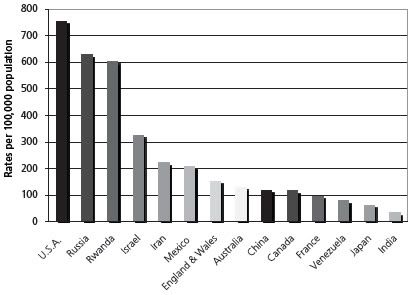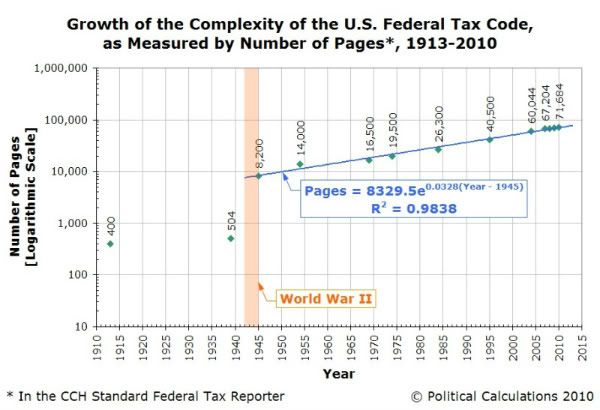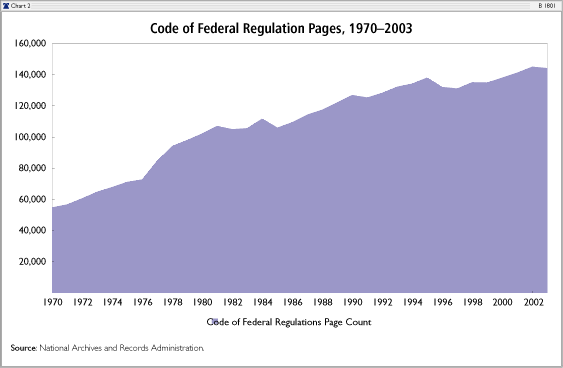 It takes a major shock to convince people that a change is worthy of the effort required to enact it.  Normalcy bias, fear, laziness, and ambivalence all fight to keep things the way they are.  Our overall wealth as a society and the extreme amount of "assistance" given over to what has become a large percentage of the population—the disabled, unemployed, and derelict—have insulated us by and large from hardships that have driven other populations around the world to protest, resistance, and violence.  Our poor are not starving; they are obese.  Our unemployed are not desperate; they are better off with their benefits than with a job.  More people are added to the rolls of the disabled every day by the expansion of the definition of disabled, and by the fact that in many cases they can receive more income while doing nothing productive (SNAP, medical, and direct payments) than they could earn with hard work.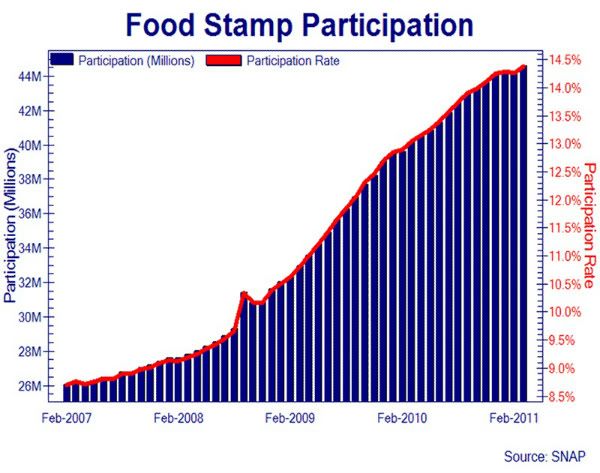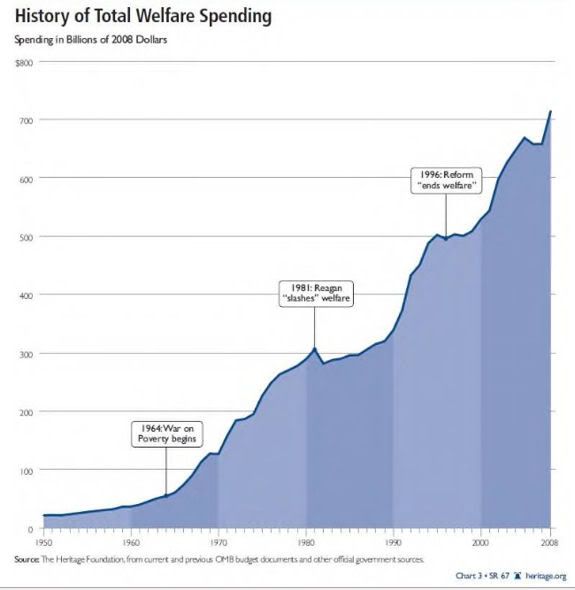 Because of the distortion created and enforced by the various entitlement programs at the federal, state, and local levels, we have witnessed dramatic increases in the numbers of participants in these programs.  In turn we have seen the tax revenues that support these programs that are paid through the work of productive citizens drop as more and more  people become net recipients of government funds and fewer and fewer people are net contributors.  This trend is clearly unsustainable; however, each new person added to the dole is another person that would have to vote for change that would negatively impact their immediate circumstances.  History suggests that very few people will be willing to support actions that would hurt their personal short term circumstances in favor of society's long term prosperity.  The consequence of this dynamic is that there will be no slow, transitional wind down of these programs.  Instead these programs and the numbers of people involved will continue to grow until the programs fail catastrophically.  For that reason, it is my assessment that the growing pool of beneficiaries will not be a significant part of any anti-establishment movement, protest, or revolution.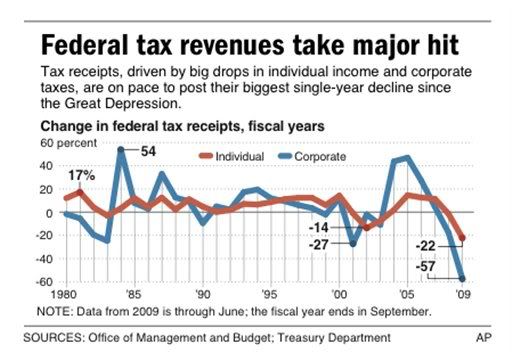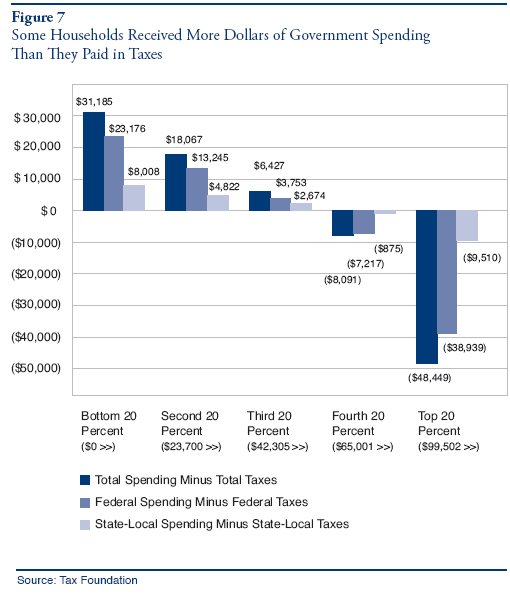 A contributing factor to the momentum of the establishment and the slow response of the average citizen is the lack of hardship and suffering he faces.  Very few people in the United States go hungry.  Very few people are denied medical care.  Very few people lack clean water, sleep without shelter, lack adequate clothing, have no access to education, can afford no entertainment, or have no access to sanitation.  We are by global comparison a very rich country, and even the poorest in this country live beyond the means of billions worldwide.  In short we all have quite a bit to lose, and that changes the riskiness of choosing to resist.
In my personal situation I have a wife and two children, I own a business that employs 14 people, I have property and investments (not a lot), I have 5 sisters, my mom and pop are living, and I have many close ties in my community.  If I choose to resist the government I put all of those people, all of my property, and all of my ties at risk.  I also put my life and health at risk.  I put my freedom at risk (such as it is).  In essence I put everything that is near and dear to me at risk, and that does (and should) enter into my decision to resist or to comply.
With our poorest tamed by the entitlements they would lose if they resist, the burden of resistance then falls upon a group of people with plenty to lose.  Their incentive is the awakening to the reality that not resisting may cost them all of the same things; however, the risk equation remains "if I resist I will risk all of my treasured people and possessions" vs. "if I resist I may risk all of my treasured people and possessions."
Another significant factor in favor of maintaining control by the existing authority is force.  The establishment powers, whether behind the scenes (the bankers) or in full view (the politicians) have near complete capture of all the federal (the military, DHS, CIA, FBI, et al), the state (National Guard, SBI, State Troopers, et al) and local (sheriff, city police, et al) agencies.  While there is some question floating around the blogosphere about whether or not the members of those agencies will be willing to fire upon civilians history and recent events make it clear that at least the majority will comply with the orders they receive.  For the same reason that the average citizen is overwhelmed when thinking of how and when to resist authority, the front line soldier or officer is similarly daunted by thoughts of bucking the chain of command.  When you combine that with the very real threat of armed resistance, the possibility of significant violence cannot be ignored.
While any violence on the part of the agents of authority will likely escalate the overall level of resistance in the general population, it is certainly going to discourage any people who are caught up in the festival aspect of the resistance from continuing.  The real and present threat of violence and death is a great deterrent; it is not a coincidence that tyrannical governments across the globe and throughout history have made effective use of violence in putting down discontent.  While it will cement the resolve of the committed and work to increase the number of people who have suffered significant enough indignity and hardship to risk their lives, a large number of people will be too fearful to support the resistance and will in fact look to establish their own safety by actively helping the establishment root out the resistance.
Along with direct force there are force multipliers like air support, heavy weapons, command and control capabilities, control over the infrastructure, night vision and infrared tracking, satellite surveillance, the network of in place surveillance and traffic cameras, body armor, on-line intercepts of emails, phone taps, the ability to shut down transportation systems, forensic analysis, and training.  How does a single citizen cope with the myriad ways in which the governing authority can deploy massive resources and multiply their effectiveness?  When he realizes that he must join with others to pool resources and capabilities, how does he find or recruit his team without leaving a trace that will be detected by the government or co-opted to its benefit?  It is, to say the least, a daunting challenge.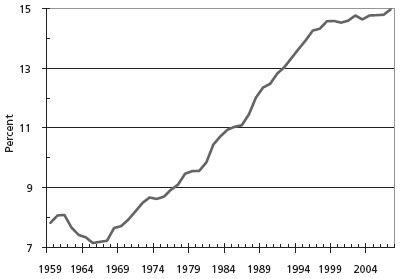 Non-defense government (federal, state, and local) consumption and gross investment as percentage of GDP, 1929-2008
Anyone who has ever gone on an extended hike in the wilderness has come face to face with the importance and the challenge of logistics.  Like a rocket that uses 90% of the fuel to lift the fuel that lifts the rocket into orbit, a hiker must carry more food to offset the extra energy expended by carrying a heavy load of food onto the trail.  Furthermore, any tools or materials he needs must be carried along if they cannot be fabricated or acquired along the way, so if the hiker has any desire to do much more than walk (eg. take pictures, drink, sleep, cook, or bandage a cut), he has to carry the means to do so along with him.
For that reason the modern day resistance movement will begin as a largely local phenomenon.  People cannot afford to deploy themselves to faraway places and risk their source of income and/or support the additional expense.  There will necessarily need to be help in the form of food, medicine, shelter, and materials above and beyond what the average resister will be able to provide, and that lifeline of support is easily constrained or severed by the power in authority.
Conversely the government in all of its forms and agencies has nearly unlimited resources (at least in the short to medium term) in the form of cash, supplies, transportation, and secure storage to support its activities.  It rules the air and roads and sea and rails, and it can deploy immense amounts of resources in a short period of time if needed.  Furthermore there is no opportunity for any single citizen to limit the reach and ability of the government to deploy those resources.  It is simply the case of only being able to stop one grain of sand in a landslide.
The powers that be also have complete authority and control over all of the major channels of communication.  They can manipulate, halt, or utilize all TV, radio (broadcast), newspaper, internet, radio (point to point), telephone, snail mail and satellite communications at will.  They can monitor, intercept, jam, encrypt or decrypt nearly any message that a modern day citizen can compose.  That leaves the resister the option of sending messages that are very difficult to hide and protect, or sending messages that travel at very slow speeds by off the grid methods.
Hand in hand with the ability to communicate is the ability to coordinate.  Existing agencies have command and control structures in place that allow orders from leadership to be executed quickly and reliably.  Those agencies have extensive practice and established methods for preserving their chain of command and those in the chain are well versed in the execution of the orders they receive.  The command structure is redundant and well insulated from the agents in the field of operations, and is virtually immune to any action on the part of the citizen that has chosen to resist.
That citizen in turn is working with other autonomous people and groups (if he is working with anyone at all) who's participation is completely voluntary.  They may agree to carry out the requests he makes, but they may only agree to part of the action.  They may decide to change the time table.  They may decide to back out without notice.  Or they may become otherwise engaged and be limited in the sense of accountability they feel and/or be limited in their ability to communicate their change in direction.  It is very easy to take out the leadership since the leadership is also likely to be the operator in the field.  There is little or no redundancy, and there is little or no practice in cooperative action.  Furthermore the more cooperative and effective the group becomes, the more likely they are to become a target of strategic priority by the forces of the powers in place.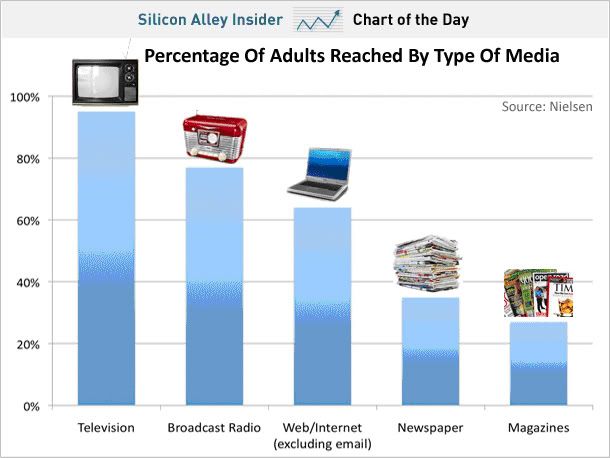 The last major category of strength this analysis will address is financial.  Despite the overwhelming debt, the deficits, and the lack of solvency in the government at the federal, state, and local levels the fact remains that the financial powers can (and will) continue to create money to fund their activities.  There are many questions about whether or not this course of action is sustainable or effective; however, there is little doubt that it will continue.  The wealth of the United States is tremendous, and even though it is being steadily diluted by the devaluation of the dollar, there remains an enormous amount of wealth yet to dilute.  Consider that the total notional wealth of the United States is around $56T.  Even maintaining budget deficits that are funded by printing new dollars, it would take around 30 years to consume the wealth through the expansion of the currency.
Now I know that it is a good bit more complicated than that; however, the fact remains that there is massive wealth left that can be consumed.  Furthermore it is likely that the existing debt will be defaulted and wiped out.  While there are numerous disruptions inherent is such a scenario the government will be free of its encumbrances and will be able to continue to print new money (even if it is called something else or initially backed by other assets).  What this means is that for all practical purposes the government will remain unconstrained in its spending while the average citizen will be anything but.  More importantly, as the government creates more and more money, the wealth of the citizen will continue to decline further limiting him from saving or deploying his assets towards effective resistance even as the devaluation creates more and more people desperate enough to consider action.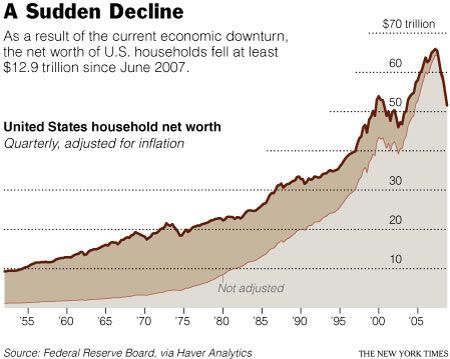 An average citizen faces an enormous, frightening and disheartening challenge if he chooses to resist; however, that has always been true throughout history when the brave and often tragic souls of the past have decided that enough was enough.  No government in world history has lasted very long; most have failed in a much shorter span than the United States has lasted.  Neither success nor failure is baked in the cake.  In the next part, we will look at the inherent strengths that the average citizen has in resisting the existing authority.