It seems that the bullshit agendas are accelerating lately.  First, we have Gov. Jerry Brown of my home state of California VETO-ing a bill that would have forced law enforcement agencies into getting court warrants before searching a suspects mobile phone.  If you remember, this whole mess arose after the BART-Station shootings of an unnarmed, proned, defenseless man and the subsequent protests.  I was under no disillusionment when this bill went to his desk to be signed.  I figured there would be no way in hell that Brown would permit the people to have any privacy considering what the Federal Govt. has been doing.  I'm sure the FEDs share information with California so California feels it necessary to oblige them on certain issues.
But if this weren't enough, I woke up this morning to learn that a new bill is making its way through our state legislature that I believe will eventually affect the entire country!  What bill you ask?!!  AB2109….
This bill will, in essence, forces anyone who can't afford to send their children to private schools and, therefore, must resort to public schools, to vaccinate their children regardless of their religious or personal beliefs in order for theri children to be permitted entrance into the public school system.  Right now, here in California we have a Personal Beliefs Exemption to opt out of any vaccinations for our kids.  After this bill has been put into effect along with the implementation of ObamaCare putting the responsibility of owning medical coverage on the individual, you might say the entire public school population will be forcibily medicated; either that, or a bunch of kids will be homeschooled.  Is this view too extreme?  I don't believe so.  Read the bill for yourself.  But what bothers me is that the parent must find a doctor who will sign a government form that will permit the child to not be vaccinated.  My question is, where are you going to find a doctor like that?  Do you think you will find one at Kaiser? or a provider that only accepts Medi-Cal???  PLEASE!!!  I thought we lived in a country where we had a choice?  Freedom of choice?!  Some might argue that we still have a choice…it's just that the Cocksucking elite are eliminating any good choices that may have been left and leaving us with a choice between POO or SHIT!  Almost like the election I suppose!  If anyone ever needed to be impeached in California it should be BROWN!!!!   FUCK Governor Moonbeam!
and Fuck the system!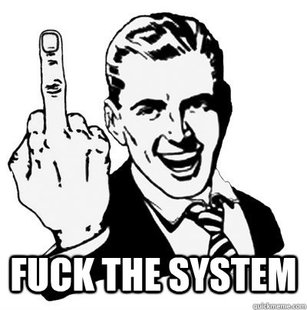 The links to the stories are below:
CALIFORNIA BILL AB2109
http://www.leginfo.ca.gov/pub/11-12/bill/asm/ab_2101-2150/ab_2109_bill_20120223_introduced.html
Dr. Bob Sears take on it:
http://www.huffingtonpost.com/dr-bob-sears/california-vaccination-bill_b_1355370.html