Who to believe? Some respected economic advisers are predicting not only an economic collapse, but a world war (WORLD WAR, not just the Middle East). It could certainly start in the Middle East, but if Iran, Russia, and/or China get involved, better watch out. Japan and China are, still quietly, at each other's throats. Admin likes the Fourth Turning, which usually ends in World War.
Do you agree with these rich "wise men"?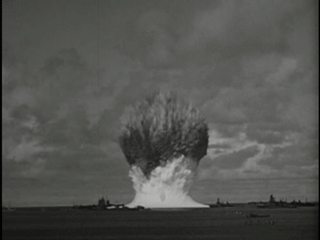 Top Economic Advisers Forecast World War
Submitted by George Washington on 11/18/2012
Kyle Bass writes:
Trillions of dollars of debts will be restructured and millions of financially prudent savers will lose large percentages of their real purchasing power at exactly the wrong time in their lives. Again, the world will not end, but the social fabric of the profligate nations will be stretched and in some cases torn. Sadly, looking back through economic history, all too often war is the manifestation of simple economic entropy played to its logical conclusion. We believe that war is an inevitable consequence of the current global economic situation.
Larry Edelson wrote an email to subscribers entitled "What the "Cycles of War" are saying for 2013″, which states:
Since the 1980s, I've been studying the so-called "cycles of war" — the natural rhythms that predispose societies to descend into chaos, into hatred, into civil and even international war.
I'm certainly not the first person to examine these very distinctive patterns in history. There have been many before me, notably, Raymond Wheeler, who published the most authoritative chronicle of war ever, covering a period of 2,600 years of data.
However, there are very few people who are willing to even discuss the issue right now. And based on what I'm seeing, the implications could be absolutely huge in 2013.
Former Goldman Sachs technical analyst Charles Nenner – who has made some big accurate calls, and counts major hedge funds, banks, brokerage houses, and high net worth individuals as clients – says there will be "a major war starting at the end of 2012 to 2013", which will drive the Dow to 5,000.
Why are these economic gurus forecasting war?
For one thing, many influential people wrongly believe that war is good for the economy.
In addition, Jim Rogers says:
If it turns into a trade war, it is the most momentous thing of 2011," said Rogers. "Trade wars always lead to wars. Nobody wins trade wars, except general who end up fighting the physical wars when they happen. This is very dangerous.
Rogers also explains:
A continuation of bailouts in Europe could ultimately spark another world war, says international investor Jim Rogers.
***
"Add debt, the situation gets worse, and eventually it just collapses. Then everybody is looking for scapegoats. Politicians blame foreigners, and we're in World War II or World War whatever."
And Marc Faber says that the American government will start new wars in response to the economic crisis:
"The next thing the government will do to distract the attention of the people on bad economic conditions is they'll start a war somewhere."
"If the global economy doesn't recover, usually people go to war."
Faber also believes the U.S., China and Russia may go to war over Mideast oil.