Tonight the Liar in Chief will enter the Den of Thieves and Dullards and spew propaganda, lies and misinformation to a wilfully ignorant populace. The corporate mainstream media mouthpieces will dutifully report this drivel and instruct the ignorant masses how they should think and feel about the crap they just heard. There are 115 million households in the country. Only 27 million tuned in to last year's State of the Union address. That was down from 31 million in 2011, 34 million in 2010, and 37 million in 2009. Do you sense a trend? I will go out on a limb and predict that under 25 million households will tune in tonight. This means that 80% of the people in the country don't give a flying fuck what Obama has to say.
I will not watch one moment of this farce. I started thinking of things I'd rather do than watch this egotistical douchebag blather on about jobs, green energy, and protecting the children from guns. Maybe the entire student body of Sandy Hill Elementary can sing Hail to the Chief.
I'd rather stick a pin into my eyeball than watch Obama tonight.
I'd rather have my teeth cleaned by Zell than watch Obama tonight.
I'd rather have sex with Hillary Clinton than watch Obama tonight. Maybe that is going too far. If Bill won't do it, who would?
I'd rather eat a giant cockroach than watch Obama tonight.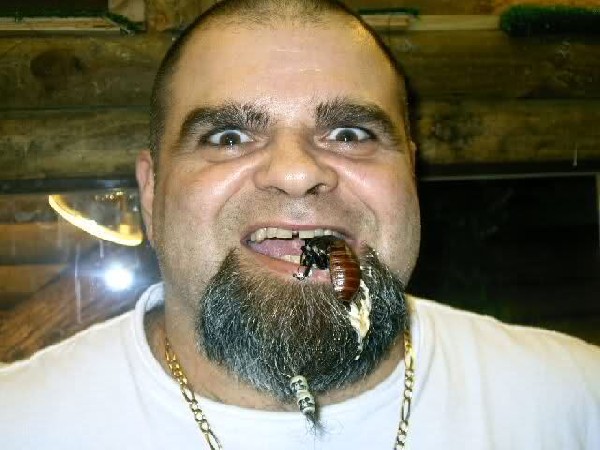 If you can think up something more creative to do you can win the contest.
The winner gets to experience the pleasure of free Obamacare for the rest of their lives starting in 2014.