I haven't provided a 30 Blocks of Squalor update in quite a while. I generally don't like to repeat myself, so I wait until I see something particularly disturbing, stupid, or outrageous. The well is now filled on all accounts and I'm ready to unload. The joys of West Philly are multi-faceted. I've been getting off at the Girard Avenue exit of the Schulkill Expressway for six years on my way to work.
The Philadelphia Zoo parking lots are located directly in front of the exit ramp. I then proceed to 34th street and take my little shortcut through the hood. About one year ago, a construction project began on the existing parking lot at 35th and Girard Avenue. I had no idea what they were building and why. Before long it became evident they were building a big ass parking garage. I was stumped. The zoo had multiple existing parking lots that were NEVER filled. As the months went on I realized they were building the Shangri La of parking garages with a majestic glass tower in front. This is the final result.
I began to wonder who came up with the money for this monstrosity, because the Phila zoo is a money losing non-profit that depends on donations for its continued existence. As I was driving down 36th Street a couple weeks ago I noticed a brand new sign telling me I was entering the Centennial District. That's funny because I thought I was entering the slums of West Philly where no one works and everyone has an iPhone. This would be a more appropriate sign.
It all began to make sense when they installed the enormous signage naming this parking garage the CENTENNIAL INTERMODAL TRANSPORTATION CENTER. Orwell must be so proud. Liberal Democratic politicians now give grand flowing names to parking garages.
Now that I had a name for this unnecessary albatross I was able to do a google search to find out how much this 683 space, union constructed parking palace amidst squalor actually cost. I was flabbergasted to find out it cost $24 million. You can be sure it could have been built for $16 million if it had been built non-union. For some perspective, IKEA builds 300,000 square foot retail stores for $18 million. Now for the best part. YOU paid for 30% of this porkulus project. Your Federal tax dollars funded a major portion of this project. Here is the breakdown:
Federal Transit Agency/Federal Highway Administration: $7.18 million
Pennsylvania state Redevelopment Assistance Capital Program: $8.25 million
Philadelphia city capital program: $0.7 million
PNC Bank loan: $8.25 million
Pennsylvania taxpayers got a double dose of pork fever. Their Federal taxes paid for 30% and their state taxes paid for another 34% of this project. Of course, the rest of the cost was covered by debt. Think about this craziness for just a minute. The zoo had sufficient parking. The Federal government is running deficits in excess of $1 trillion per year. The State of PA is being bankrupted by government employee pension obligations. The City of Phila is a fiscal disaster. Three bankrupt government entities join forces to spend taxpayer money they haven't collected on a project that isn't needed. This is Keynesian idiocy at its finest. They should have named it the Krugman/Obama/Nutter Ultra-Liberal Phallic Center for Union Workers. You'll also be happy to know they have plans to paint a huge mural of black people doing great things on the side of this waste of taxpayer dollars.
Now for the funny part. I stumbled across the architectural rendering of what this albatross would look like. Please note the beautiful foliage, as if this parking garage was in the middle of Valley Forge National Park. Also note the dozens of white people strolling along Girard Avenue. You also see a portion of a modern trolley in the shot. Having passed this location every morning and evening for the last six years, I can assure you there is no beautiful foliage. There are scraggly diseased trees amidst garbage, debris, needles, and dead bodies.
The picture doesn't do justice to this West Philly oasis of poverty, squalor and crime. The picture is missing the crazy black dude begging at the off-ramp. The actual trolley smells of urine and was built in 1963. The streets are crumbling. Water mains explode frequently. Every building is covered in graffiti. And 90% of the people on the streets are black, and the other 10% are walking really fast.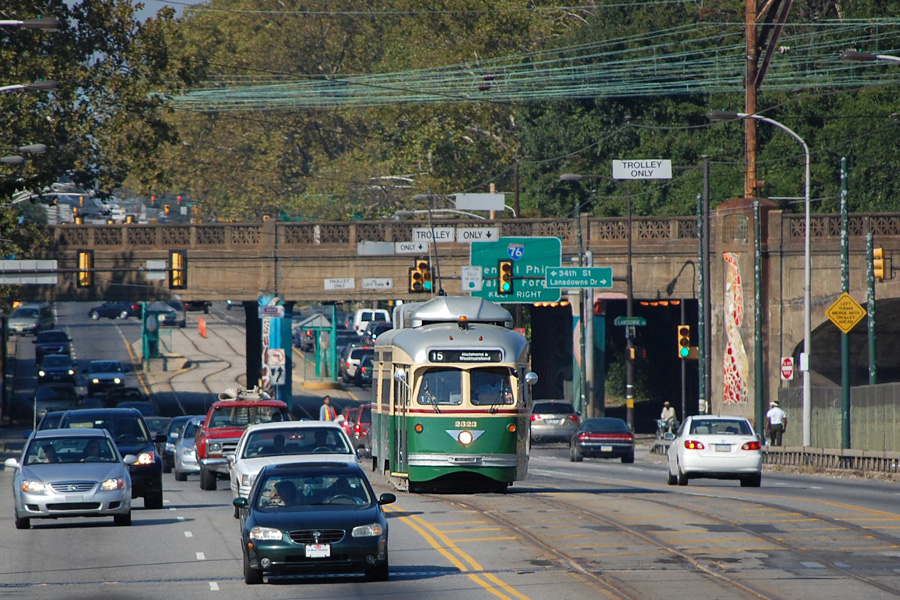 The Trayvon hoody wearing populace of West Philly aren't interested in new parking garages or getting a job at the Phila zoo. They  prefer EBT cards, armed robbery and drug dealing.
This is the reality of Girard Avenue. Gorgeous architectural renderings and gleaming glass encased parking garages paid for by taxpayers will do absolutely nothing to change the dynamic of West Philly. This is just another mal-investment by liberal do-gooders whose policies have created this shithole over decades.
Speaking of mal-investment, this brings me to an update of Mantua Square. It is located two blocks from the zoo parking garage. I've written two previous articles about this monument to government pork, false promises, Keynesian idiocy, and your tax dollars:
http://www.theburningplatform.com/?p=27516
http://www.theburningplatform.com/?p=18696
Mantua Square continues the legacy of the welfare state begun in the 1960s by LBJ and his Great Society programs. There were thousands of low income high rises built in the 1960s and 1970s to provide subsidized housing for poor people. Mantua Hall was an 18 story taxpayer gift to Philadelphia's poor.
As with most of these tenements, it quickly became a rat infested, crime ridden, drug paradise where even the Philly police would not approach. It became a dangerous crumbling disgrace. It proved that giving ignorant, lazy scumbags free housing with no strings attached and no requirements to work or keep their homes in any semblance of order leads to really bad consequences. So what did the liberal Democrats that run Philly do? They imploded the 18 story drug house in 2008 and started over.
Obama's 2009 $800 billion porkulus plan spread your money far and wide to his minions in urban shitholes across the land. The Democrats in Philly were rewarded with millions for Keynesian make work projects for their union brethren. Mayor Nutter and  West Philly Congressman Chaka Fattah commandeered $10 million of "stimulus" and another $18 million from HUD to replace Mantua Hall with a 101 luxury townhouse low income housing gated community in the heart of the West Philly slums. These corrupt government politicians never learn, or they don't want to learn – is more like it. The Feds pay them off and they pay their union cronies off , assuring their re-election. Mantua Square opened in 2011 with balloons, ribbon cutting and promises of  community redevelopment and a retail renaissance. I have to admit that it is a beautiful oasis amidst the squalor. Of course, at a cost of over $250,000 per unit to the U.S. taxpayer, it should be beautiful. How many hard working married American couples can't afford a $250,000 townhome? I'll go out on a limb and say, most. Why would a resident of a taxpayer funded $250,000 townhouse have any incentive to get educated and obtain a job that would make them ineligible to live in that townhouse?
This gated oasis was built with 8 retail stores totaling 7,400 square feet. The government drones were sure that if they built it they would come. It is now two years after opening and I'm sorry to say – NO ONE CAME. All 8 storefronts are empty. Not one West Philly entrepreneur has stepped forward with a fantastic retail idea. Shocking!!!! Maybe someone should have realized that with a median household income of less than $20,000, Mantua will NEVER sustain a single retail store, let alone 8 stores. You have less chance of opening a successful store in Mantua than finding a female with a wedding ring or a male with a school book in West Philly.
Maybe someone should have checked out the available facts before building these 8 retail stores:
http://www.city-data.com/neighborhood/Mantua-Philadelphia-PA.html
Some interesting tidbits:
There are 7,854 people living in the area and 90% of them are black
The median household income is $19,765 versus $50,000 in the U.S. (this means 50% of the households make less than $19,765)
Only 14% of the households are occupied by married couples versus 48% in the U.S.
30% of the households are occupied by single mothers.
36% of the residents did not graduate high school, with another 35% not going further than high school.
The average value of the decaying row houses in the neighborhood is less than $40,000.
Over 43% of the population is living below the poverty line.
The crime rate is three times the national average.
The true unemployment rate is above 60%.
The statistics confirm my observations of squalor. I've driven past Mantua Square virtually every day since it opened. I can honestly tell you that the neighborhood has not been redeveloped or revitalized. Mantua Square is still surrounded by dilapidated, boarded up, rat infested hovels. There is no new retail. There is no community revival. A row house one block away simply collapsed during Hurricane Sandy. There are brand new union built wheel chair ramps on every corner of West Philly, paid for with the Obama stimulus funds. Of course, the sidewalks between the wheelchair ramps are crumbling, so someone in a wheelchair could never utilize them. But that's OK. Wheel chairs are old school. I see many West Philly residents tooling around in the streets in their Hoverounds. Their practically free, don't you know.
The local bar, next to the middle school, seems to be doing good business as there are usually 10 or 15 twenty something black men milling around outside when I pass by at 5:15 pm on my way home from work. They must accept EBT cards. Do you throw trash, garbage and beer bottles on your front lawn? The people in this neighborhood seem to think this is acceptable behavior. Monday is trash day in West Philly. This week I saw a leather couch that was nicer than my living room couch out by the curb. Last week I saw a big screen TV in the trash. I must really be doing something wrong. The amount of trash outside these low income townhouses is two to three times the amount we generate in a week.
It does appear that Obama's subprime solution is working its magic in West Philly. How else can you explain the 20 something black man driving an $80,000 BMW 750 I saw yesterday in West Philly? I have seen the power gates of Mantua Square open and BMWs, Jaguars, and Cadillac Escalades departing. How can low income occupants afford such vehicles? The neighborhood around Mantua Square is filled with new model Lexuses, Cadillacs, and a particular favorite – Chrysler 300s. The hovels all have satellite dishes. The unemployed peeps all have cell phones.
Everything I've noted could not have been accomplished without the easy money policies of the Federal Reserve. The money printing of the Federal Reserve with no anchor to gold has allowed the welfare state to grow to immense proportions. It has allowed politicians to buy votes by spending taxpayer dollars on multi-million dollar Keynesian zero return albatrosses. It has allowed politicians to enslave black people on a welfare plantation of entitlements. Bernanke and his cronies reward mal-investment through their policies. They reward bad behavior (borrowing & spending), while punishing good behavior (saving and investing). West Philly is a testament to failed economic policies, government waste, lack of personal responsibility, corrupt politicians, excessive union costs, and the delusional belief that government can create economic growth. The 30 Blocks of Squalor is descending further into squalor and it will accelerate as Bernanke's policies further destroy what remains of capitalism in this country.