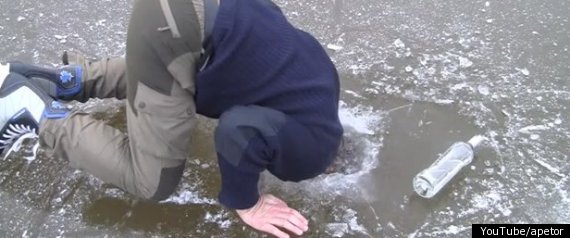 The housing recovery storyline being sold to the sheep by the MSM, Wall Street, Bernanke, the NAR, and the Obama administration is shot to hell. Mortgage applications have plunged over the last eight weeks. This tends to happen when mortgage rates surge to two year highs. And the fun has just begun. At the beginning of this year you could refinance for thirty years at 3.25%. I did. Today, you will pay 4.58% if you have good credit.
The cash freed up from refinancing mortgages is over. Bernanke's master plan to drive rates down so that underwater homeowners could refinance provided some impetus to our moribund economy. That bullet has been discharged. Everyone who could refinance since 2009 has refinanced. There will be no new disposable income being generated from debt extension.
Mortgage purchase applications have been virtually flat for the last three years, despite the all-time low mortgage rates. That's funny considering the storyline of a fantastic housing recovery. Home prices leaped by 12% nationwide over the last year, with the old time hot markets of LV, Phoenix, LA skyrocketing by over 20%. These price increases were greater than the annual gains during the previous fake boom in 2005. How could home prices have jumped by so much when the applications for mortgages were 60% below the level of 2005? The mouthpieces in the MSM choose to ignore this critical FACT. This is because their job is to mislead the muppets and convince you to join the party. Less than 50% of all houses being sold are between a willing individual buyer and seller. Blackrock and the other slimy hedge funds are conducting another muppet scalping scheme, netting them billions, while artificially driving house prices higher and keeping 1st time buyers out of the market. Their scam will implode with this dramatic increase in mortgage rates. 
Our entire economy is a confidence game based on easy credit, propaganda and delusions. Bernanke, Obama and their minions have put all their eggs in the housing and auto market recovery. The fake housing recovery is coming unglued. The other storyline of auto recovery is completely driven by 50% of all sales being made to subprime deadbeat borrowers by Ally Financial (owned by you). The jump in interest rates will also bring a grinding halt to this farce. Did you know the Wall Street douchebags are back to packaging subprime auto debt into CDOs and getting them rated AAA by the corrupt rating agencies? What could possibly go wrong? Default rates are already increasing on this subprime slop.
There is nothing like surging interest rates, surging oil prices, revolutions in the Middle East, countries collapsing in Europe, and higher payroll and income taxes to jump start an economy. CNBC and the rest of the Wall Street shysters insist it is the best time to buy. The fact that PE ratios are at record highs and the number of negative profit warnings is also at all-time highs will have no bearing on stock prices. It's always the best time to buy. 
The Refinance Index decreased 16 percent from the previous week and is  at its lowest level since July 2011.  The seasonally adjusted  Purchase Index decreased 3 percent from one week earlier.
…
"Mortgage rates reached their highest point in two years last week. At  these rates, many fewer homeowners have an incentive to refinance, and refinance  application volume declined more than 15 percent. With this decline in volume,  the refinance share dropped to its lowest level in more than two years. 
…
The average contract interest rate for  30-year fixed-rate mortgages with conforming loan balances ($417,500 or  less)increased to 4.58 percent, the highest rate since July 2011, from  4.46 percent, with points increasing to 0.43 from 0.35 (including the  origination fee) for 80 percent loan-to-value ratio (LTV) loans.