Continuing on here with the Theme of the Last Crusade, in this Installment I am going to analyze the underpinning of the battle we are engaged in here, which as I see it is one which pits Technological Progress against a reversion to the mean of sustainable technologies. The factual stuff I posted verbatim from MSM sources and the Blogosphere in Part II of this series with respect to the direct consequences of these choices speaks for itself in terms of what is happening right now in the M.E.  My purpose in writing on TBP and Reverse Engineering is to look at the driving forces which underpin the choices that we make as individuals and as a society.  By looking at the real consequences as we travel down the Collapse Highway, it is my hope that what I write can help individuals make better choices to help insure their own survival and that of their loved ones. I write to inform with my own view of how our civilization developed and where it is likely to go.  It is a personal view based on my own life experience and my own choices.  I leave it to the reader to decide how much of what I write is valid, and what is not.  If you CHOOSE to read what follows, it is up to you to consider its validity with respect to your own life and those you care for.
As I mentioned in Part I, the Battle which is developing here is not so much one of Islam v. Christianity or even the Haves v. the Have Nots, but one of perpetuating the Industrial paradigm v. REVERSE ENGINEERING back to a lower Energy Footprint for Human Civilization.  This is a concept most people in the Western World refuse to consider as the necessary outcome of our currently Collapsing Model.
For people immersed in our Energy dependent society who do accept the Peak Oil hypothesis but wish to see our society continue to develop along this paradigm, for the most part they hang their hopes on the development of Nuke Power.  I have written before extensively on why I do not believe Nuke Power can substitute for liquid fuels derived from fossil resources, I am not going to rehash those arguments here in this post.  If we go off on that tangent I'll rehearse them as necessary in the dialogue which follows.
A smaller percentage of people (on TBP anyhow) hang their hopes on forms of Renewable Energy like Wind, Hydro and Geothermal power.  While I do believe we should attempt to rev up in these areas, I don't believe they can generate enough power in the near term to substitute on a Kilowatt for Kilowatt, Joule for Joule, Calorie for Calorie (yes, Food is Energy measured in Calories convertible mathematically to Joules or Kilowatts) basis to substitute for employing fossil fuel Energy to do Work, so even if you do ramp them up, you still have to move toward much lower energy and power consumption overall.  Please remember your basic Physics here, which is that Power is Force distributed out over Time, the two are integrally related, and Power and Work are synonymous concepts.  Also remember how Entropy fits into Thermodynamic balance, and that all systems that do not have an Energy input move toward greater Disorder. Dependence on GREAT Energy to maintain Order in a complex system means that once that energy is no longer available, the complex system MUST fall into greater disorder.  This is PHYSICAL LAW that cannot be denied.  Our complex energy dependent society MUST fall into disorder without the input of great quantities of energy. You cannot wish that away.
If you take a Time Trip with Sherman back in Mr. Peabody's Wayback Machine, it was realized at the very beginning of the Industrial Revolution that coming to depend on the Energy of Fossil Fuels and the Machines they powered was a MISTAKE.  The Luddite movement was composed of people who worked in tasks like Weaving Cloth, who were displaced out of their work by Industrial Looms powered by Oil.  These folks were so unhappy about this that they went about destroying the Machinery until they themselves were destroyed.
The Amish also foreswore the use of thermodynamically powered Machinery, for Religious based principles on the inherent value of Human Labor, based on the Biblical injunction that People must actually WORK for their daily bread, in the real sense of the word which is Physical Labor.  Sitting at a Bloomberg Terminal and Naked Short selling somebody's currency would NOT count as Work for an Amish person, obviously.
Even BEFORE the Amish and the Luddites and even BEFORE the Industrial Revolution however, another group of Religious Fanatics foreswore against Progress at any Cost, and they pretty much stopped their development in the 7th Century.  Today, we know this group of people as Muslims, the followers of Islam and their Prophet Mohammed.  The result of this for them was that as Western Society progressed through the Enlightenment and developed Industrialization, they got stuck with being the perpetual Have Nots in the world that came to be.
Even once Industrialization took serious hold on the world and the Muslims found themselves sitting on top of the world's biggest supply of the Lifeblood Oil of Industrial civilization, they chose not to Industrialize.  Rather, they simply sold off the resource to the Western Illuminati, which allowed the Ruling Class of Islamic society to become immensely wealthy while the general population remained mired in deep poverty and eventual Dependency.
Further to the East in Asia, another path was taken very late in the Industrialization Game, where the basically Agrarian populations became Industrial level Slaves in order to hopefully partake of the "benefits" of industrialization.  For the most part, coming in a Day Late and a Yuan Short here to this game, the main Benefit they got was an extremely Polluted environment and massive Population Overshoot.  A few Chinese Oligarchs running this very large Slave Labor paradigm also became immensely Wealthy, but they now have the same problem the M.E. Sheiks have, which is a HUGE population of the Underclass which will Revolt when they have nothing left to lose, since they are going to be Starving in the Economic sense, unable to Buy Food they no longer produce themselves.
For the populations of the First World, for the moment they still remain in the Catbird Seat, as long as they are able to keep the Oil flowing into the Industrial Food apparatus centered in the heart of the best Ag Land left on the Planet, which is the Grain Belt of the Midwestern FSofA.  However, the fact said Oil for the most part has to be Imported from areas of the world where as we speak many people are already facing Economic Starvation means that keeping said Oil flowing will be increasingly more difficult, and even if managed through War and Genocide it still has an eventual termination date not that far into the future.  So eventually and likely sooner rather than later the very same problems of feeding the population 3rd world countries currently have will also hit the 1st World countries.
In ALL the cases, 1st World and 3rd World (whatever happened to 2nd World?), Power Down is Coming Soon to their Theatres.  The only real choices now are in how that Power Down is managed, or in the more likely case, NOT managed but rather fought against until the battle is inevitably lost.  In Part II of ths series, I was accused as "favoring" a Holocaust by having the temerity to suggest that we should make such systems as HVAC (an example I gave as a highly energy dependent system we need to lose) Illegal.  I maintain precisely the opposite is the case. By utilizing remaining energy resources in this manner, we condemn FAR more people to near term DEATH than we do if we utilize that energy to maintain our Food Supply as long as possible.  Like the Amish and like the Luddites, I believe in the value of Human Labor and I think that becoming Dependent on Fossil Fuels to do our work for us is the proximal cause for the current collapse of our civilization, now in progress and rapidly accelerating.  I look for ways we could transition back to a lower energy footprint with the least amount of Human Suffering possible.  That there will be IMMENSE suffering is without question, mostly it now is a question of who will suffer the most and whether a few people will continue to live high on the hog while MANY people suffer immensely; or whether we can distribute out the pain so that all people only suffer as much as is necessary to suffer in order to REVERSE ENGINEER to a lower energy footprint on the planet.
Might it have been different had we not made the Discoveries we did resulting from the Enlightenment, leading to Industrialization?  Yes and No.  Yes in the sense that we never would have gone so far into Population Overshoot as we have gone now.  No in the sense that even just with Agriculture as it was practiced through to 1750, eventually the Grain belt of the FSofA would have suffered the same fate the Ag Land did down in the "Fertile Crescent" of the Middle East, where Civilization of the Ag Sense began. Eventual depletion of the resource over a few millennia.  Prior to the "discovery" of the New World by the Europeans in the 15th Century, the Old World had already reached a Maxima, with Plagues and Famines taking down the population and keeping it relatively steady state at around 500M for that land mass. Completely populating the New World under the same paradigm, perhaps we might have grown to 800M before running into similar problems.  However, under that paradigm, that 800M would have lasted a whole lot longer than the 6.3B that EXPLODED onto the surface of the Earth once the Thermodynamic Energy of Fossil Fuels was accessed.
It is of course true that regardless of the paradigm, Homo Sapiens and in fact all life on this planet faces a Termination Date, when the Sun goes Red Giant and fries the planet to a crisp.  On the assumption its better to live a longer life than a short one though, better Stewardship of the Planet and its resources would have enabled a longer lifespan than we will get as a result of walking down the path of Industrialization, and in fact Agriculture as well.  Perhaps God designed us as a species to Burn Brightly for a brief period, to "Live Fast, Die Young and Leave a Good Looking Corpse" as the saying goes.  If that is so, then following along the paradigm here we have engaged in will most certainly follow God's Plan.  It did not HAVE to be this way though, and it still does not, although making the choices necessary to allow for a more lengthy inhabitance of this planet are unlikely to be made at this point on the aggregate level of Global society.  Individually however, you still have the choice available here to attempt to extend out your OWN life and that of your progeny somewhat, by attempting to avoid the worst of the near term dislocations likely to occur as the Conduits of Industrial society fall into failure mode.  Some of you have more ability than others to attempt that, if you're more economically well off and have not already fallen off the economic cliff.  I pass out my advice here on how to do that, advice I follow myself for the most part so it is not hypocrisy to do that.  Your choice to follow this advice or not.  You may not like the Message I deliver of Impending Doom in the relatively near future, you may think I am wrong and so not choose to follow the advice, again this is your choice. I am not forcing anyone to read my stuff or to follow the advice.  I am just calling it as I see it.
See You on the Other Side.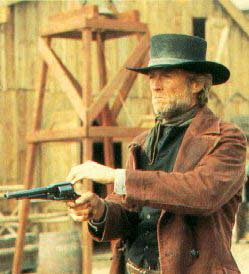 RE