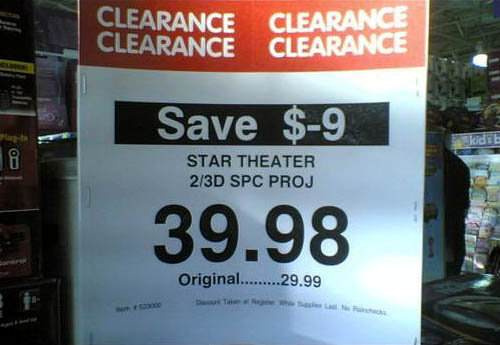 The producer price index and consumer price index both came out this week. We all know the BLS manipulates the shit out of the CPI to make it appear much lower than it really is. But, they can't do that with the PPI. This is what companies pay for the raw materials that go into everything you use, buy or eat.
Here are the facts:
Producer prices have increased by 7.2% in the last year.
Producer prices have increased by an annual rate of 8.2% in 2011.
Food prices have increased by 7.7% in the last year.
Energy prices have increased by 17.9% in the last year.
Here is the link if you'd like to verify these figures for yourself:
http://www.bls.gov/news.release/pdf/ppi.pdf
The shills on CNBC need to explain how corporate profits are going to go up if the companies are eating these cost increases rather than passing them along to consumers. If they are passing them along to consumers than we have 7% inflation and interest rates need to be raised. Which is it Kudlow and Cramer?
The consumer price index, even with the BLS bullshit adjustments, is showing inflation. Here are the government reported figures:
The CPI has risen by 3.6% in the last year.
The CPI is rising at an annual rate of 4% in the last three months.
The CPI is rising at an annual rate of 5.3% so far in 2011.
The annual price increases for food are as follows:

Meat up 7.4%
Dairy up 7.9%
Fruits and vegitables up 6%
Fats and oils up 10.4%

The annual price increases for other things you might use are:

Fuel oil up 29%
Gasoline up 33.6%
Transportation up 12%
Water, sewer and trash up 5.1%
But you'll be happy to know that living in your house only went up 1.5% and since that makes up 43% of the CPI calculation, then inflation is under control. Do you buy and sell your house on a daily basis? It is meaningless in the day to day calculation of inflation. If you remove the housing calculation from the CPI than your real costs rose by 5.2% in the last year, versus the 3.6% reported by the BLS. Here is a link to verify my calculations.
http://www.bls.gov/cpi/cpid1107.pdf
The CPI is a bastardized number that under estimates the true rate of consumer inflation by at least 7%. Again, John Williams at www.shadowstats.com presents the true figure of 12%.
So we can clearly see that prices are rising by between 5% and 12%, even in the government manipulated statistics. But, still Ben Bernanke goes in front of Congress and the American people and lies. He says that inflation is transitory. He says it is moderating. He actually warns about deflation. The man is a filthy liar. Inflation is accelerating. He is trapped like a rat. He needs deflation so he can institute QE3 and save his beloved banks. Reality is not cooperating, but it won't keep him from making up his own reality.
With inflation roaring, Ben is now resorting to trying to crash the markets and instill fear into the populace. He will stop at nothing in his quest to destroy the middle class and enrich his banker masters.