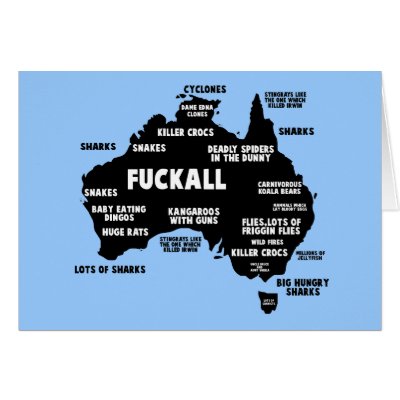 You call that a credit bubble? This is a credit bubble!
Posted by Izabella Kaminskaon May 03 12:34.
The famous (implied) last words of Crocodile Edwards — a.k.a SocGen uber bear, Albert Edwards — this Thursday.
Following in the foot steps of colleague Dylan Grice's episode of Australia bashing the other week, Edwards calls the situation plain:
All we have in Australia, at its simplest, is a credit bubble built upon a commodity boom dependent for its sustenance on an even greater credit bubble in China. Of all the bubbles I have seen over the last 30 years in this industry, this one is even more obvious than the rather prominent nose on my increasingly haggard face.
To make his point he cites the 2012 Demographia International Housing Affordability Survey, which illustrates that every Australian centre is "severely unaffordable".
Yes, it's an old story. Australia is exposed to China, and China is exposed to the commodity bull-run. And nobody knows how genuine that really is. But don't let that put you off listening to Mr. Edward's view of things (our emphasis):
Our own more Minskyan interpretation of events is that the lack of volatility in the Australian economic cycle (see above) and the absence of any recession since 1991 has led Australians to have an excessive appetite for debt in the belief the future will reflect the past.

But for us, suppressed volatility is merely storing up an even bigger crash further down the road. The Australian "miracle" is dependent on the wheels not coming off China.

In that context our FX strategist, Kit Jukes, points out that the April official "Chinese PMI reading, at 53.3, makes for a fifth monthly advance but not great reading. April is typically the best month of the year for this series (see chart below) and, apart from 2009, when the PMI was in the early stages of its post-2008 bounce, this is the worst April in years. We are likely to see the PMI trend lower from here…and the case for further AUD weakness is clear."

The Australian dollar has long been seen as a play on Chinese growth. Despite its recent weakness it is thought to be one of the best ways to hedge a China hard landing, either by shorting it directly or alternatively by going long its current unusually low level of volatility (see chart below).