Our last two days in Wildwood turned out to be somewhat eventful. On Thursday, Avalon and I were able to get out by ourselves. We headed over to Coconut Cove at 8:00 to see the Raggae band, have a few drinks and watch the sun set over the Wildwood Bay.
It was a little too mellow for Avalon. She prefers more upbeat dance music. We decided to go back to the condo at 10:00. We all knew what would happen next. All roads lead to The Shamrock. We were surprised to find it crowded on a Thursday night.
They had a DJ playing some good tunes. I ordered a Coors Light and Avalon ordered a cherry vodka and club soda, her new favorite drink, from Brooke the fairly hot blonde bartender. She had been there during our two previous Billy Jack visits and had been unfriendly and kind of nasty. But tonight she was happy, talkative and smiling. Avalon noted how she seemed to be making her drinks with 50% vodka and 50% soda. After my first beer, I figured out the reason the place was crowded. It was $2 Pitcher Night. You gotta love The Shamrock. I ordered my pitcher and the fun started. Brooke gave me a glass. Avalon noticed that the guys to our left didn't have glasses and were drinking directly from their mini-pitchers. Avalon told me that Brooke must have thought I was a dandy and not man enough to drink from my pitcher. After two more really strong drinks, Avalon was chatting with everyone.
She was becoming good friends with Brooke and told her how pretty she was and that she reminded her of someone. Brooke said that some people told her she looked like Blake Lively. She pulled up a picture on her phone and showed it to us. There was definitely a resemblance.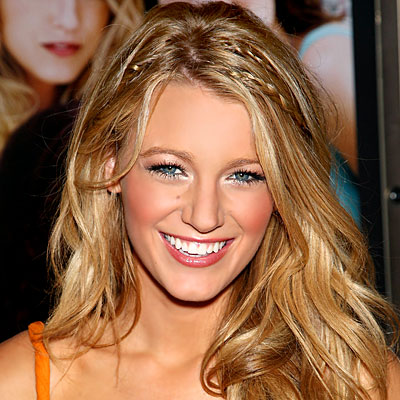 The Shamrock had done a major upgrade since the previous Saturday. They added two deodorizing cakes in the men's room urinal trough. The aroma was delightful. While I was in the men's room Avalon was getting to know the two pitcher guzzling dudes sitting next to us at the bar. They were enthralled that any female would actually talk to them. Attractive females are not a common sight in The Shamrock. The guy on Avalon's left also looked like a movie star, just not quite as good looking or well dressed. She has a way of attracting the downtrodden.
The two dudes needed to get back to the trailor park, so they guzzled their pitchers and got up to leave. The dude told Avalon she was hot and he was sorry she was married and shook her hand. I hadn't heard the farewell as the music was playing loud. He then shook my hand. After they left, Avalon told me what he said. I laughed hysterically and asked if I should have beaten him up. We staggered out of the bar at 2:00 am and survived the few block walk home, passing riff raff and gang bangers on our trip.
We told the kids we were going to do the waterparks on Friday, so we had to get moving early. It wasn't easy. We were at Raging Waters by 10:30 am.
I stuck to the Lazy River and let the kids do the super slides. We ended up at Ocean Oasis and our swim up bar at the end of the day. There would be a huge fireworks display at our block at 10:00 pm. I was running on empty and ended up falling asleep before the fireworks. I missed all the fun.
My two sons Jimmy & Michael, along with Jimmy's friend we brought down for the week were walking on the boardwalk with the thousands of other tourists at about 9:30. Jimmy had bought a Pittsburgh Pirate retro hat earlier in the week at the Boardwalk Mall.
As they were leaving the boardwalk at our block, a black teenage juvenile delinquent, who will eventually inhabit our fine prison system, struck up a conversation with Jimmy. He asked him where he was from. Jimmy told him Pennsylvania. The kid said he went to North Penn, which is our school district. He came closer to Jimmy and then grabbed his hat and ran back onto the boardwalk. Jimmy started to chase him, but besides having low IQs, no work ethic, and no sense of shame, black teenagers can run like the wind. It really helps when they steal things.
Jimmy came back to the condo and told Avalon what had happened. Avalon is generally a passive non-violent person who tries to find the good in all people. Not tonight baby. She was infuriated by this crime. The fireworks were almost ready to start. The boardwalk was packed with people. There were Wildwood police on the boardwalk. Her and the boys headed up onto the boardwalk looking for the punk. She lectured Jimmy that the kid had bad parents and would eventually end up in jail. They searched for 30 minutes with no luck. Then they spotted him with 4 other black scumbags. They were getting ready to watch the fireworks. Jimmy's hat was hanging from his belt. Avalon told Jimmy to go get the cops that were a block away, but her rage got the better of her. She charged up to the punk and grabbed the hat, but it was hooked and she couldn't get it off. She started yelling at the piece of shit for stealing the hat. He was startled and scared. His posse didn't make a move. Jimmy came up and unhooked the hat. He was mouthing off to her but she gave it right back to the dirtbag. She then took the boys over to the cops and asked them to stay with them for the fireworks. It was too crowded for the cops to find the future criminal element of Wildwood. Avalon had started the fireworks a little early.
Meanwhile, I slept through all the festivities. To top off the night of crime, someone stole the Ron Paul 2012 bumper magnet off the back of her car in the middle of the night. They are lucky she didn't witness this crime, or there would have been hell to pay. So ends the story of Avalon – superhero with beauty and brawn.