Those that work in or support the coal industry, are not going to like this. 
Seeings that many on TBP (including moi) at any point in time have the attention span of a gnat, and therefore won't/can't sit through the 12 minute video….I'll summarize it.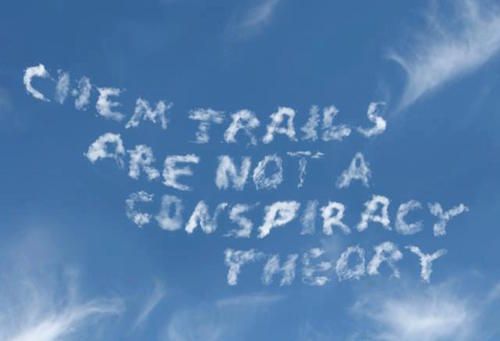 *************************************************
Fly ash

Fly ash, also known as flue-ash, is one of the residues generated in combustion, and comprises the fine particles that rise with the flue gases. Ash that does not rise is called bottom ash. In an industrial context, fly ash usually refers to ash produced during combustion of coal. Fly ash is generally captured by electrostatic precipitators or other particle filtration equipment before the flue gases reach the chimneys of coal-fired power plants, and together with bottom ash removed from the bottom of the furnace is in this case jointly known as coal ash. Depending upon the source and makeup of the coal being burned, the components of fly ash vary considerably, but all fly ash includes substantial amounts of silicon dioxide and calcium oxide, both being endemic ingredients in many coal-bearing rock strata.
The source of chemtrails is coal ash that is reprocessed to create the chemtrail base mixture.
Chemtrail residues in rainwater have the same mix of toxic metals as those found in coal ash from coal burning power plants.