"At this juncture, the impact on the broader economy and financial markets of the problems in the subprime market seems likely to be contained." – Fed chairman, Ben Bernanke, Congressional testimony, March, 2007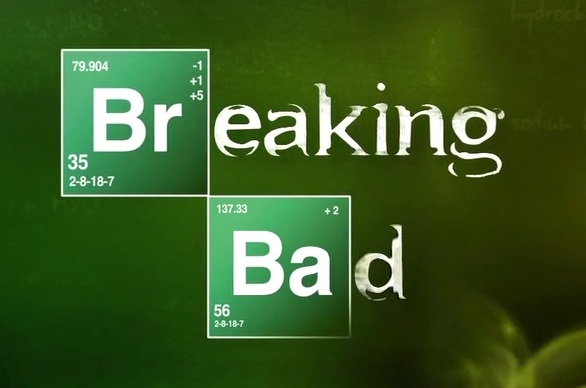 "Capitalism without financial failure is not capitalism at all, but a kind of socialism for the rich." – James Grant, Grant's Interest Rate Observer
The Federal Reserve issued their fourth quarter Report on Household Debt and Credit last week to the sounds of silence in the mainstream media. There were minor press releases issued by the "professional" financial journalists regurgitating the Federal Reserve's storyline. Actual analysis, connecting the dots, describing how the massive issuance of student loan and auto loan debt has produced a fake economic recovery, and how the accelerating default rates in auto loans and student loans will produce the next subprime debt implosion, were nowhere to be seen on CNBC, Bloomberg, the WSJ, or any other status quo propaganda media outlet. Their job is not to analyze or seek truth. Their job is to keep their government patrons and Wall Street advertisers happy, while keeping the masses sedated, misinformed, and pliable.
Luckily, the government hasn't gained complete control over the internet yet, so dozens of truth telling blogs have done a phenomenal job zeroing in on the surge in defaults. The data in the report tells a multitude of tales conflicting with the "official story" sold to the public. The austerity storyline, economic recovery storyline, housing recovery storyline, and strong auto market storyline are all revealed to be fraudulent by the data in the report. Total household debt grew by $117 billion in the fourth quarter and $306 billion for the all of 2014. Non-housing debt in the 4th quarter of 2008, just as the last subprime debt created financial implosion began, was $2.71 trillion. After six years of supposed consumer austerity, total non-housing debt stands at a record $3.15 trillion. This is after hundreds of billions of the $2.71 trillion were written off and foisted upon the backs of taxpayers, by the Wall Street banks and their puppets at the Federal Reserve.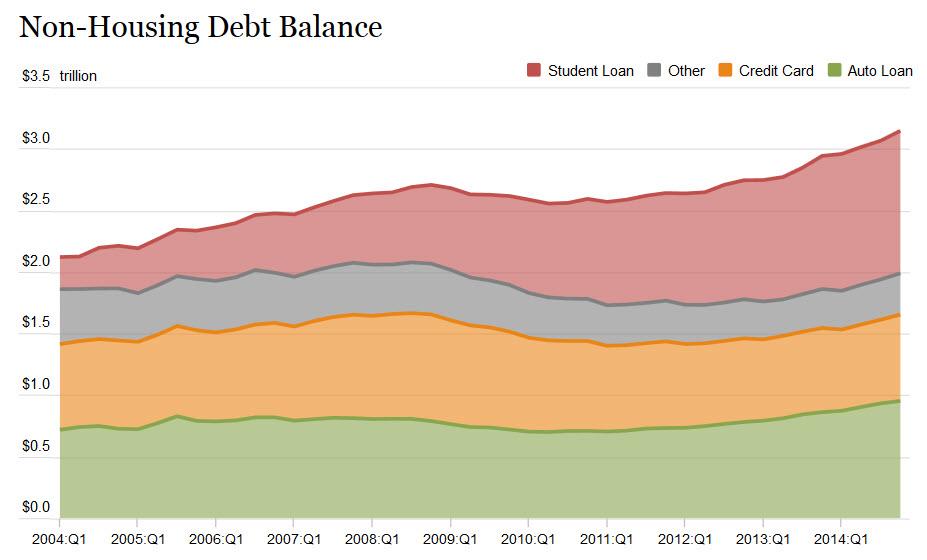 The corporate media talking heads cheer every increase in consumer debt as proof of economic recovery. In reality every increase in consumer debt is just another step towards another far worse economic breakdown. And the reason is simple. Real median household income is still below 1989 levels. The average American family hasn't seen their income go up in 25 years. What they did see was their chains of debt get unbearably heavy. Non-housing consumer debt (credit card, auto, student loan, other) was $800 billion in 1989.