There are approximately 3.3 million kids graduating from high school each year. Only 1.66 million of these kids think they are smart enough to even take the SAT exam. Of these rocket scientists, only 700,000 are capable of getting a B- or higher in college. This result is bad enough. Nearly 80% of all high school graduates aren't smart enough to go to college. That would be fine if they could get decent jobs in manufacturing, construction or other worthy trades. But we shipped all the manufacturing jobs overseas and robots can now do the jobs high school graduates used to get. Construction is dead. Plumbers and electricians will get by if they charge a low enough price.
Based on the facts above, there should be approximately 3 million undergraduate students in college. That is why the recent Census info is a real eye opener:
http://www.census.gov/newsroom/releases/archives/education/cb13-153.html
There are 16.1 million dolts in undergraduate programs in the country, with at least 12 million of them between 18 and 24 years old.
If our high schools are only producing 700,000 college ready kids per year, how can colleges be enrolling 3 million kids per year?
Your answer is right here: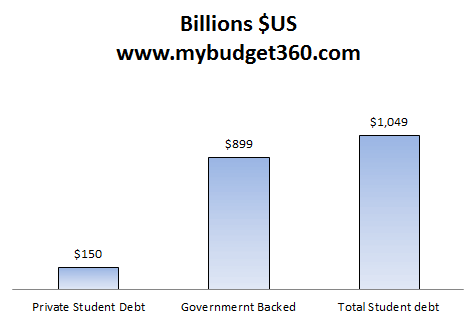 Obama is handing out your tax dollars to at least 2 million dullards per year who shouldn't be in college. Easy access to debt is the only reason they are in college. They will either drop out or end up with worthless degrees that lead to waiter jobs at Ruby Tuesday. No matter how you cut it, the debt will not be paid because it can't be. You, the taxpayer, will again be on the hook for hundreds of billions in loan losses. You don't have to be smart to figure this out.
This Year's SAT Scores Are Out, and They're Grim
Fewer than half of the 2013 graduating seniors who took the test got "college-ready" scores.
Of the 1.66 million high school students in the class of 2013 who took the SAT, only 43 percent were academically prepared for college-level work, according to this year's SAT Report on College & Career Readiness. For the fifth year in a row, fewer than half of SAT-takers received scores that qualified them as "college-ready."
The College Board considers a score of 1550 to be the "College and Career Readiness Benchmark." Students who meet the benchmark are more likely to enroll in a four-year college, more likely to earn a GPA of a B- or higher their freshman year, and more likely to complete their degree.