It's stories like this that disgust me to the point where I wish for a collapse. I rail about the residents on the 30 Blocks of Squalor quite often, but the ignorance and depravity of the population isn't limited to the ghettos. Orange, Connecticut is populated by upper middle class white people (94% white with a median household income of $88,500). These are supposedly the smart, well educated, professionals who are the backbone of our workforce.
Based on the actions of these people at an Easter Egg hunt on Saturday, they are no better than a pack of jackals. This country has devolved into a disgusting cesspool of mindless sheep driven by emotions, feelings and false beliefs. If these ignorant sheep act like this during a fucking easter egg hunt, imagine how they will act when grocery store shelves go empty, ATM machines stop working, and the power goes out. These mindless zombies are no better than those wandering the countrysides of the Walking Dead TV show.
Time to buy more ammo.
Pez Easter egg hunt turns bloody as greedy parents rush in 'like locusts' and steal all the candy
An Easter egg hunt hosted by Pez turned into a shoving match on Saturday when greedy parents "rushed the field" and allegedly left some children hurt.
According to WFSB, Pez officials placed over 9,000 eggs on three different fields, and had planned to stagger the starting times for the hunts at the Pez Visitor Center in Orange, Connecticut.
"When it came time at like 10:30 a.m., the parents just bum-rushed that area," parent Nicole Welch told the station.
"Shame on that parent that broke the little boy's bucket causing him to lose the few eggs he had, that someone else then picked up," mother Lisa Stahl noted on the Pez Facebook page. "Shame on the person that bloodied another child's nose and to those of you that hogged all the eggs for your own kids."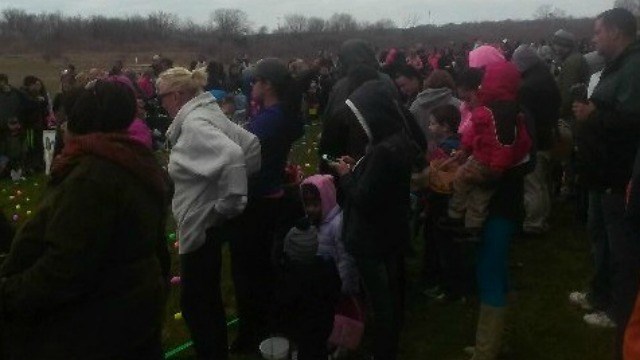 "If anyone is to blame for what happened today it's the parents who tore down the signs and those that encouraged the kids to go from field to field instead of staying in their designated area," she added.
Val McCormick complained that the hunt "was worse than being at Wal-Mart on Black Friday."