I'm reconsidering my position on Chris "The Blimp" Christie becoming president. He has gotten so good at pissing away NJ taxpayer money on his crony capitalist Wall Street hedge fund ventures, that he would make a fine president, pissing away your Federal tax dollars on his neo-con, corporate, and socialistic misadventures. He already has experience kissing Obama's ass to get our money to waste on rebuilding mansions on beaches and making campaign commercials and little diddies like "Stronger than the Storm". I understand his presidential campaign song is called "Stronger than the Lapband".
Revel Casino, the enormous white elephant of Atlantic City, has filed for bankruptcy for the 2nd time in the last two years. Christie, the capitalist tool of Wall Street, thought he knew more than Morgan Stanley. They realized in 2010 this was a disaster waiting to happen. They walked away from their own $1.2 billion investment, leaving the casino half built. Even a blithering idiot could see that Atlantic City gambling revenue has been and will be in decline for the foreseeable future. PA and Delaware have been opening casinos like gangbusters and the pie of suckers is only so big. But Christie is a new Republican free market capitalist who takes from the taxpayer and gives to Wall Street hedge funds. Here are his words of wisdom from 2011:
"My vision for Atlantic City is that Atlantic City needs to become Las Vegas East."
Someone should get fat boy a pair of glasses.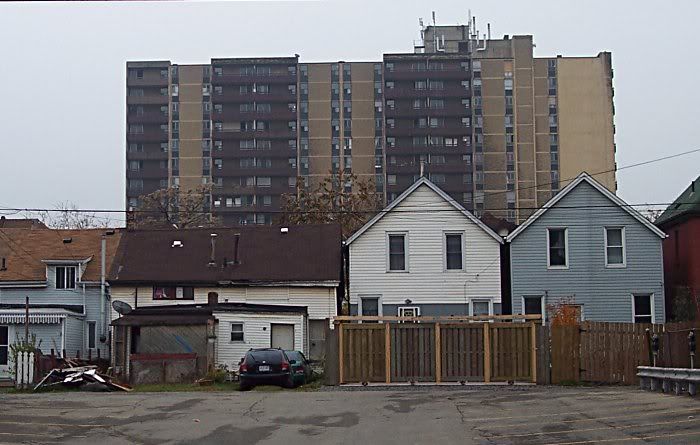 He jump started the project with $260 million of "tax incentives", also known as giving NJ taxpayer money to his Wall Street campaign contributors. Within one year of opening Revel filed bankruptcy. Christie poo pooed this little glitch with more brilliant analysis:
"What's happening here is merely a shifting of debt load to equity. They're showing their faith and confidence in the concept and in the future of Atlantic City by not walking away and closing the place down."
Those Wall Street hedge funds were surely showing confidence in the future of Atlantic City. Well at least for one more year, before filing again. This $2.4 trillion monstrosity is a sieve and is now estimated to be worth $300 million. Unless some sucker buys it by mid-August the doors will shut. Maybe the Christie Blimp can float on in and offer some new Wall Street hedge fund more "tax incentives" to keep this wonderful casino afloat.
Christie 2016 Bandwagon – hop on now before it's too late. If he wins, they're going to need a bigger helicopter.
Owner of Revel Casino in Atlantic City Files for Bankruptcy Protection
The $2.4 billion Revel Casino Hotel, whose opening two years ago on the Atlantic City boardwalk was hailed as a revival of the city's gambling industry, filed for protection from creditors in federal bankruptcy court on Thursday as the owner formally put the property on the auction block.
The casino's owner, Revel Entertainment Group, also said it had obtained a $125 million loan to keep the resort open while it seeks a new owner. But it notified the casino's 3,140 employees that Revel could close as soon as Aug. 18 if efforts to sell the property failed. Analysts say the property is now worth substantially less than $300 million.
Revel's announcement is a blow to Gov. Chris Christie's five-year plan to resuscitate New Jersey's gambling industry. In 2011, the state invested $260 million in the long-stalled casino project so that construction could resume.
Revel's chief executive, Scott Kreeger, issued a statement on Thursday saying, "We will work to reach an agreement with a new owner who will help ensure Revel's long-term financial stability and who shares our commitment to providing Revel's guests and players an exceptional experience in lodging, gaming, entertainment and recreation."
The company said it filed for bankruptcy protection, which it did on Thursday for the second time in two years, "to address liquidity issues and facilitate a sale of substantially all of Revel's assets."
Revel Entertainment, which has lost more than $260 million since the casino opened, began exploring a sale or partnership a year ago. Negotiations with one suitor, Hard Rock International, collapsed in the spring.
"It's not surprising," said Alan Woinski, who publishes Gaming Industry Weekly Report. "You can't keep losing money like they are."
Revel, whose 57-story hotel is the tallest building in Atlantic City, was supposed to symbolize a new approach to gambling, with an emphasis on luxury, with windows that, unlike other casinos, faced the ocean. The casino itself was on the third floor.
But the resort never took off.
"It was supposed to be like City Center in Las Vegas, not dependent on gambling," Mr. Woinski said. "But this is a day-tripper market. It's empty during the week."
Combined revenues for Atlantic City's 12 casinos continued to slide. The Atlantic Club, also on the boardwalk, closed in January.
Competition also has sharpened as casinos and slot parlors have opened in Delaware, Maryland, New York and Pennsylvania. Last year, gambling revenues in New Jersey fell to $3 billion, down 41 percent since peaking in 2006 at $5.2 billion.
Revel itself has a star-crossed history. Morgan Stanley, the resort's principal owner, halted construction in April 2010, walking away from a $1 billion investment. Work resumed under a new ownership group, which included Chatham Asset Management, a hedge fund, two years later with assistance from the state.