…..when we have seen an oil price crash of this magnitude.

That was in 2008, just before the greatest financial crisis since the Great Depression.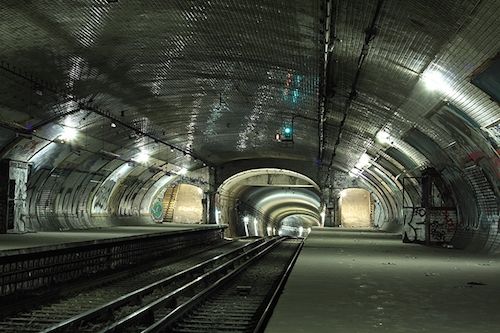 12 Signs That The Economy Is Really Starting To Bleed Oil Patch Jobs
By Michael Snyder, on January 20th, 2015
The gravy train is over for oil workers. All over North America, people that felt very secure about their jobs just a few weeks ago are now getting pink slips. There are even some people that I know personally that this has happened to. The economy is really starting to bleed oil patch jobs, and as long as the price of oil stays down at this level the job losses are going to continue. But this is what happens when a "boom" turns into a "bust". Since 2003, drilling and extraction jobs in the United States have doubled. And these jobs typically pay very well. It is not uncommon for oil patch workers to make well over $100,000 a year, and these are precisely the types of jobs that we cannot afford to be losing. The middle class is struggling mightily as it is. And just like we witnessed in 2008, oil industry layoffs usually come before a downturn in employment for the overall economy. So if you think that it is tough to find a good job in America right now, you definitely will not like what comes next.
At one time, I encouraged those that were desperate for employment to check out states like North Dakota and Texas that were experiencing an oil boom. Unfortunately, the tremendous expansion that we witnessed is now reversing…
In states like North Dakota, Oklahoma and Texas, which have reaped the benefits of a domestic oil boom, the retrenchment is beginning.

"Drilling budgets are being slashed across the board," said Ron Ness, president of the North Dakota Petroleum Council, which represents more than 500 companies working in the state's Bakken oil patch.
Smaller budgets and less extraction activity means less jobs.
Often, the loss of a job in this industry can come without any warning whatsoever. Just check out the following example from a recent Bloomberg article…
The first thing oilfield geophysicist Emmanuel Osakwe noticed when he arrived back at work before 8 a.m. last month after a short vacation was all the darkened offices.

By that time of morning, the West Houston building of his oilfield services company was usually bustling with workers. A couple hours later, after a surprise call from Human Resources, Osakwe was adding to the emptiness: one of thousands of energy industry workers getting their pink slips as crude prices have plunged to less than $50 a barrel.
These jobs are not easy to replace. If oil industry veterans go down to the local Wal-Mart to get jobs, they will end up making only a very small fraction of what they once did. Every one of these jobs that gets lost is really going to hurt.
And at this point, the job losses in the oil industry are threatening to become an avalanche. The following are 12 signs that the economy is really starting to bleed oil patch jobs…
#1 It is being projected that the U.S. oil rig count will decline by 15 percent in the first quarter of 2015 alone. And when there are less rigs operating, less workers are needed so people get fired.
#2 Last week, 55 more oil rigs shut down. That was the largest single week decline in the United States in 24 years.